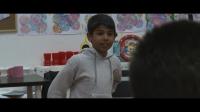 TOTONEL is the working title of the new documentary produced by Strada Film, part of the project "Come with us and be the change!" initiated by the NGO Policy Center for Roma and Minorities .
The film, currently in production, is directed by Alexander Nanau well-known for his  feature documentary "The world according to Ion B." that granted him, among many other awards and international recognition, an Emmy Award in 2010.
IDFA (International Documentary Film Festival Amsterdam) is one of the most prestigious documentary film festivals, that takes place in Amsterdam annually. The festival also hosts one of the most important documentary film pitching forums and co-finance markets: IDFA Forum.
A total of 57 projects have been selected for the upcoming FORUM. At this market, filmmakers and producers will present their documentary projects to commissioning editors from international television stations and other financiers, with the aim of completing the finance for their documentary projects. The FORUM will take place in Amsterdam's Compagnietheater from 21 through 23 November.
Director Alexander Nanau together with executive producer Bianca Oana will be present in Amsterdam to sustain the project.
Here is the official list of projects. for IDFA FOrum 2011 and the official anouncement made by IDFA.