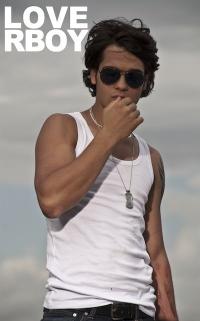 Director Catalin Mitulescu's second feature, Loverboy has been selected in Un Certain Regard section at the Cannes Film Festival, which will take place this year between the 11th-22nd of May.
Luca (20) seduces women and then passes them on to a prostitution network. Luca falls in love with one of his potential victims. It's summer down the Danube river, in Harsova. The music is loud, the cars are fancy, the girls are tanned and Veli runs away from home in Luca's bed. First love has never felt more dangerous.
Being a loverboy is a trade, but the film is a love story, says director Catalin Mitulescu.
Right now, we're happy that we'll be in Cannes! After that, we want the film to hit the screens in Romania as soon as possible (producer Daniel Mitulescu).
Having a script co-written by Catalin Mitulescu, Bianca Oana and Bogdan Mustata, Loverboy is starring George Pistereanu and Ada Condeescu. Also starring are Bogdan Dumitrache, Clara Voda, Adina Galupa, Coca Bloos, Ion Besoiu, Remus Margineanu and Alexandru Mititelu and many other non-professional actors, in an impressive cast of more than 30 characters.

Filming took place in 15 locations in Constanta and its surroundings, during September-October 2010, having Marius Panduru as DoP, with whom Strada Film has collaborated on all of its other feature film projects (The Way I Spent the End of the World, Ryna and If I Want to Whistle, I Whistle).

A Strada Film production, Loverboy is co-produced with Chimney Pot and Film I Vast and with the support of CNC Romania, with Daniel Mitulescu, Catalin Mitulescu and Marcian Lazar as producers.

Catalin Mitulescu made his debut as a director in 2006, with The Way I Spent the End of the World. The feature film won the Un Certain Regard Award for best actress at Cannes 2006.

Strada Film was started in the year 2004 by director Catalin Mitulescu and has produced the feature films Ryna, The Way I've Spent the End of the World and If I Want to Whistle,  I Whistle.