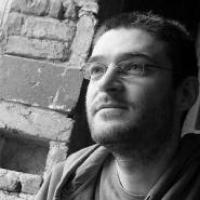 Bogdan Mustata's debut feature project, WOLF was selected to attend L'Atelier program of Cinefondation, in Cannes Film Festival 2011.
Each year, L'Atelier selects about 15 feature length projects from around the world and invites their directors to the Festival de Cannes in order to put them in contact with film professionals. The filmmakers are selected according to the quality of their project and that of their previous films, as well as on the state of progress of their finance plan. The program will enable them to gain acces to international financing and speed up the production process.
Having received financing from the national CNC, WOLF already has an important career in development programms. The project was part of TorinoFilmLab Development Program 2009-2010 and is one of the winners of Torino Production Award.  Director Bogdan Mustata also received the Sundance  Institute / Mahindra Global FIlmmaking Award 2011, as part of Sundance Screenwriters Lab 2010, and the Cinelink Eurimages Award in Sarajevo 2010.