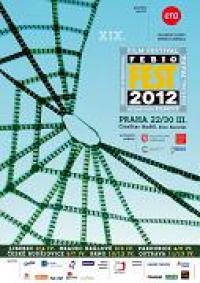 Loverboy will have its first sceening in Prague on March 23rd, at 20:30 at Cinestar Anděl - Hall 9 Pilsner Urquell - New Europe Cinema, during the 19th edition of  the International Film Festival Prague, Febiofest.
On Saturday, another screening will happen  in the same cinema at 15:30, and on Tuesday, March 25th at Cinestar Anděl - Hall 6 Deník Metro - Balkan Cinema at 18:15, a third screening will take place.
 With the support of the Romanian Cultural Institute (ICR), director  Catalin Mitulescu and actress Ada Condeescu are at Prague's Febiofest until Sunday to present the film.
New Europe Competition is the competition of young European artists' first and second films.