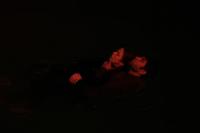 The most recent awards for Silent River were in Peru, where it received the Best Short Film award and also the awards for Best Cinematography and Best Script at La Noche de los Cortos Lima (Peru).
Last week, the production designer of the film, Cinzia Fossati travelled to the SEDICICORTO International Film Festival Forli (Italy) and came back with the award for Best Film International Fiction.
This weekend, good news came from the Warsaw Film Festival where SILENT RIVER won the award for Best Live Action Short Film.
Entirely a German matter, but nonetheless a very special success is last week's Outstandingly Valuable (Besonders Wertvoll) rating by the German Film and Media Validation (Deutsche Film- und Medienbewertung Wiesbaden).
SILENT RIVER has now officially been invited by over 100 film festivals and won 34 awards.