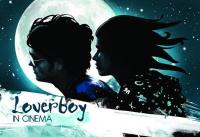 "Loverboy", the latest film directed by Catalin Mitulescu, having Ada Condeescu and George Pistereanu as main cast, will premiere in Romania Ocotber 7th.
The official red carpet launch of the film will take place October 6th, starting 19.30, at the newest cinema in Bucharest, Grand Cinema Digiplex, where the entire team will pe present.
The feature had its international premiere in Cannes FIlm Festival this year, in the Un Certain Regard section. Ada Condeescu received Heart of Sarajevo for best actress award for her part in the film and in Pristina Film Festival, in Kosovo, George Pistereanu was awarded The Golden Goddess for Best Actor and "Loverboy" received The Golden Goddess for Best Film.
"The story in LOVERBOY was a real challenge for me. I tried to understand what living on the edge means, living in a permanent state of risk, and I believe this is not connected to a certain age, but with the fight that has forever existed between a man and a woman", director Catalin Mitulescu declared.
"Loverboy" is the only Romanian feature selected this year for the European FIlm Awards. It is on the list of 45 European films that compete for the great award - The European Oscar. The winners will be announced December 3rd, in Berlin, during the 24th edition of the awards.