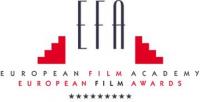 The Romanian film  "Loverboy", directed by Catalin Mitulescu, starring Ada Condeescu and George Pistereanu, is one of the 45 films recommended for nominations at the European Film Academy's Awards 2011.
The long list consists in films representing 32 European countries. In the following weeks, the 2500 members of the European Film Academy will vote the best films to be nominated for different award categories.
Among the competitors are films like: Melancholia (Lars von Trier), The Kid with a Bike ( Dardenne brothers), Le Havre (Aki Kaurismaki), La piel que habito (Pedro Almodovar), but also the Oscar winner for best picture "The King's Speech", now competing for the European version of the trofee.
The nominations will be made public on November 5th in Spain, during the European Film Festival in Sevilla. 
The 24th edition of the European Film Academy Awards will take place in Berlin, December 3rd.